News
Printed Circuit Boards: WHY Do I Need Them and WHERE Can I Use Them?
Feb 13 2019

What does a printed circuit board do? A printed circuit board (PCB) is a fundamental concept in the world of electronics. These systems have greatly simplified the chore of wire wrapping. In fact, prior to the inception of such circuit boards, technicians had to wire the assembly from one point to another, making it a tedious task, to say the least.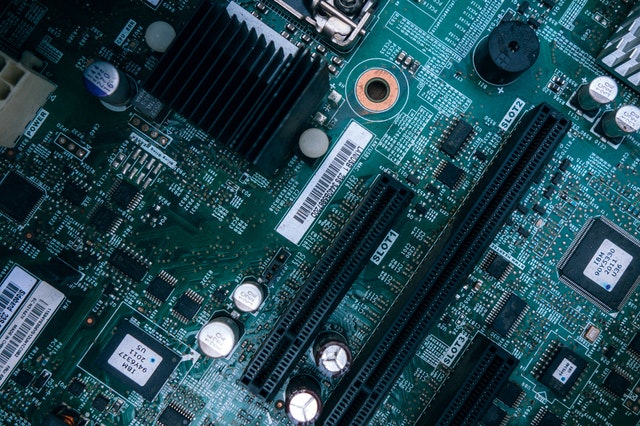 The various elements in a device had to be soldered with one another or to tube sockets and terminal strips. Advanced circuit board assemblies in BC have dramatically changed that. Moreover, they are a cheap and simple alternative to the antiquated designs of the past.
The role of these PCBs is two-pronged: they provide technical support and electrical connections by utilizing conduction-proof pathways, signal traces or tracks created from copper that has been superimposed on a substrate.
Why are printed circuit boards used in electronic systems?
Well, a tiny gauge wire folds around every individual post at their connecting spot. This, in turn, creates a very resilient connection, one that prevents the leakage of gas, and can be changed as you desire. PCBs have evolved from simply having 1 layer board to have over twenty. All of these layers are interconnected and, because of their compact stature, they make the entire circuit that much smaller, allowing it to be accommodated on one neat and accessible board.
Where else are printed circuit boards used?
You'll find these everywhere - from high-end military, automotive, communications and aerospace operations to even the smartphone you're holding in your hands right now. As stated before, these systems are extremely compact, making the entire electronic gadget all the more compact as well! For instance, smartphones in the past were much bulkier than the paper-thin phones we tote around today because of this very reason.
And owing to their versatile and customizable nature, printed circuit boards form a vital part of the circuitry in printers, T.V.s, personal computers and laptops, clocks, microwaves, telephones, musical instrument amplifiers - basically, they exist in most all of the appliances you use daily, little realizing their inner workings!
What is a printed circuit board made from?
Think of a PCB as a layered cake, where every other layer is comprised of a new ingredient. All these layers are subsequently fused together at high temperatures so as to create a single functional product. The four main ingredients in a PCB are:
FR4: Most commonly fiberglass, this is the foundation ingredient or substrate. It's what lends the printed circuit board a thick and rigid frame. Besides fiberglass, these can also be manufactured using durable plastic like Kapton that can endure soaring temperatures.
Copper: Most PCBs also have a tenuous copper foiling that may be placed on the two surfaces of the substrate in a double-sided circuit. If your PCB has to handle a large bulk of power, it will be reinforced with the right width. Most printed circuit boards have 1 ounce of copper PSF.
Solder Mask: The solder mask is the sheet that sits atop the copper foiling. It's what gives most PCBs that signature green tint. The primary purpose of this material is to provide insulation properties to the copper as it can grind against other metals, conductive elements and solders during use.
Silkscreen: This is ladled over the solder mask and is the white sheet that uses a letter, number, or an icon for each pin or LED so as to hint at their purpose during operations.
What is the difference between a PCB and a PCBA?
A PCB (Printed Circuit Board) offers electrical connections and technical support for certain elements in an electronic gadget. They use conduction-proof pathways, signal traces or tracks created from copper elements that have been superimposed on a substrate that has no conduction properties.
How many types of PCBs are there? There are three main types of printed circuit boards. These can be one-sided or single-sided (a single copper foil), two-sided or double-sided (two copper foils) or multi-layer (outer and inner sheets). The latter allows for sizeable component density and complexity of design.
A PCBA (Printed Circuit Board Assembly) alludes to the final product, namely, the end installation after all the individual elements have been melded together. The PCBA will now be able to fulfill the purpose for which it was created.
We Manufacturer Custom and Durable PCBs for All Your Applications!
Whether you require one-sided, two-sided or multilayer PCBs to withstand high volumes of operations and undertake mixed assembly projects, Euro BC can help!
We offer design customizations for your PCB whether you need surface mountings or through-hole connections. Because we care about the quality you receive, we perform operation tests and ensure that the product is rigid enough to withstand your operations.
Contact us to get started on your custom PCB!