News
Custom Cable Assemblies vs Harsh Environments: Should You Be Worried?
Mar 13 2019

No matter your business or industry, you use cable assemblies. Period. And if your business happens to operate in a particularly challenging environment marked by harsh environmental factors, you need the most outstanding custom cables assemblies in BC to give you an unhindered performance.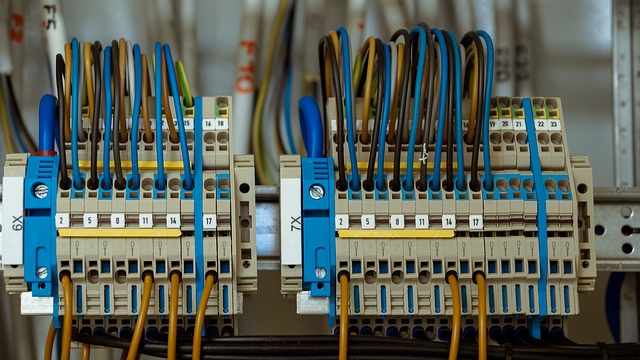 Difference Between a Wire Harness and Cable Assembly
Most people use these two terms synonymously when in fact, they have different functions. Let's explore the intricacies of a wire harness and a cable assembly separately so as to understand which product your company should invest in.
What is the Purpose of a Wiring Harness?
A wire harness is a basic external sheath that wraps around cables and wires. These are designed from thick plastic to keep wires shielded from the elements. Oftentimes, wire harnesses bunch together multiple cables and wires that have their own individual jackets.
These are essentially an affordable electrical product that keeps your entire system well-organized. They are able to protect against friction, temperature fluctuations and other aspects that could ruin the integrity of the wires inside your system.
What is the Purpose of a Cable Assembly?
Cable assemblies are groups of cables and wires that are sheathed by a more rigid coating.
While they have similar functions to wire harnesses, they are built for different settings. When investing in a cable assembly, one has to consider the location where it will be used and the kinds of geographical factors it must combat against.
This is why cable assemblies are available in various configurations and shapes. They are created to protect internal cables from friction, hot air, moisture, compressions, and abrasions.
So while wire harnesses are created to keep wires and cables systematized, cable harnesses are used to protect the entire system from harsh climates.
Benefits of Using Custom Cables Assemblies
When manufacturing cable assemblies, one requires custom connectors that are rigid enough to sustain extreme temperatures. These are specifically designed to take the weather shock and function even when exposed to light or moisture.
The name itself suggests that custom assemblies are needed by those companies with very specific needs that warrant attention to detail. Particularly, details that won't be met with a product straight off the shelf.
Your assembly must be created just so, so as to meet electrical and environmental stresses. The benefits of a custom product have been compiled below:
- Depending on the environment, the right conductor material can be chosen for optimal performance.
- Custom assemblies are made for application-specific materials that can combat against environmental impact.
- Custom assemblies are durable and flexible to install.
- They are made to fit precise configurations and tolerances.
- Custom assemblies accommodate various functions including the transfer of power or data between any permutation of electrical components.
- They save on space. These are compact and eliminate the use of bulky cables. Additionally, they also reduce spatial constraints no matter the connectors.
- These assemblies are created under the strictest levels of observation, meaning that they are tested against all the primary electrical parameters to ensure reliable operability.
Custom Cable Assemblies vs Tricky Environments
Not only are you on the lookout for an economically feasible option, you also need a safe and strong cable assembly.
Ideal For Desert Climates
If your business is based in dry and windy conditions say, for example, a military operation stationed in the desert, you will require a custom cable assembly that does not deteriorate when exposed to dusty and dry settings. The wires will also require a rigid jacket to protect them as these elements can be even more damaging than humidity.
Suited to Saltwater Regions
If, on the other hand, you're located near a large body of water like an ocean, you must weigh the impact that the water moisture will have on your wires. To protect them against the salt-infused air, each wire jacket is treated with a chemical to offset rust.
Great for Household Use
Besides heavy-duty industrial settings, custom cable assemblies are great for domestic purposes as well. Connectors, as seen in air conditioning units, have to be equally resilient to the outdoors. Sunlight and wind can wreak havoc on your system if it isn't properly reinforced.
Offers Vibration and Shock Protection
Other factors that are hazardous to cables are vibrations and abrupt jarring. Thus, shock-proof gear must be added to your assembly so as to allow for unhindered flexibility while still offsetting damage and cracking.
Tested for the Oil and Gas Industry
When installing cable assemblies in oil rigs that are situated in wooded areas, oceans, deserts, etc., the operator has a plethora of challenges to combat against.
Each of these locales comes with their unique set of problems; heavy rain, high winds, saltwater, harsh sunlight, shocks, and the likes.
Damaged cables can cost thousands of dollars in revenue and backlog your operations tremendously. This is why it is important to seek out trusted suppliers and quality products right off the bat.


Custom Cable Assemblies Are the Backbone of Your Business
It is so important to invest in durable and reliable solutions so that your communications are never compromised. In the face of harsh environments, your assembly needs to meet tolerance and risk parameters, and must be adequately tested for the same.
Euro BC offers

design, final assembly and testing of your cable assembly. Contact us for a great quote!