News
Everything You Need To Know About Mast Cable Harness Assemblies For The Winter
Nov 16 2021

Electrical wirings in the form of cable harnesses are an important aspect of different industries and companies. These systems are essential because they support their day-to-day operations and help streamline operations. For many busy employees, these wires and cables supply an endless stream of electricity for various appliances and electronic devices. When winter comes around and the temperatures drop, cable harnesses make life easier for working employees and play an overall vital function in the workplace.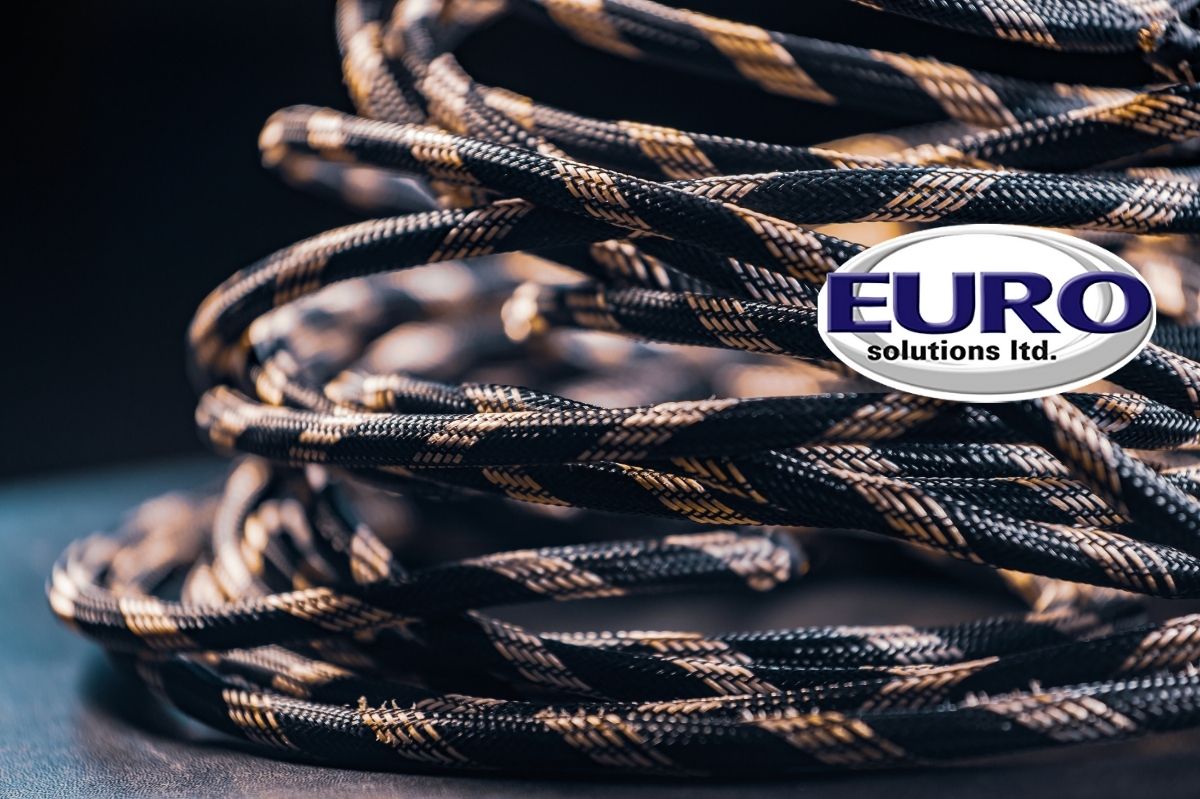 Euro Solutions provides custom wire and cable harness assembly and our team can help protect them during the winter. In addition to mechanical assembly, we are fully committed to providing your company with the support and services you need. To help you better understand what we do, we'll go over the differences between a wire harness and a cable assembly and why you need the former rather than the latter. We'll also explain why it's better to outsource this job to a company like ours instead of risking it yourself.
We pride ourselves on being wire harness manufacturers in Canada that give you quality and care time and time again. Euro Solutions builds custom coax cable assemblies and custom wire harnesses in BC cater made to your needs and business. Our tooling is extensive, giving us the ability to handle everything from Panduit, Molex, Deutsch, and Amp, to TE, ITT Cannon, Positronic, and JST connectors to name a few.
What Is The Difference Between A Wire Harness And Cable Assembly?
The main difference between a wire harness and a cable assembly is their physical design and performance. Both wire harnesses and cable assemblies input power into electrical devices. Although they have common characteristics and uses, they are different things entirely. While the terms wire and cable are interchangeably used, the functions of a wire harness and cable assembly depend on how each delivers electricity.
A wire is a strand of material that conducts electricity like copper or aluminum. They can often be braided or bonded together to resemble a bundle of intertwined wires. Wire harnesses group individual sheathed wires together with the ability to pull them out to use when you need them. They are wrapped separately within a special sheath or covering made out of materials like shrink-wrapped thermoplastic, vinyl, and thermoplastic rubber.
A cable, on the other hand, serves as a composition of two or more wires that run together. The wires and cables often function separately through feeds from one coupler or connector, appearing as a singular thick wire. They're covered and bundled together with a single exterior sleeve made out of insulating material similar to the wire harness. The coating is force resistant and the protective quality of the sleeve makes it very durable to use outdoors.
Cable assemblies can withstand high heat exposure, moisture, dust, friction, and chemical exposure. They can protect appliances and devices from environmental elements. If your company is in the aerospace, military, healthcare, or electronics industry, cable assemblies are the perfect equipment to work with. Moreover, they are easy to install and access around small spaces without breaking their internal components.
While cable assemblies do have their purpose, wire harnesses can benefit your company in more flexible ways, especially if you run your business indoors.
Why Do I Need A Wiring Harness?
The wire harness is often used to group various cables for better connectivity. This is key if your business is reliant on electricity and communications. Wire harnesses help keep electrical systems organized by preventing single cables from spreading all over the floor. This makes them ideal for indoor applications, with the external coating protecting them from cold temperatures, heat, dust, moisture, and friction.
A potential downside to the wire harness is that it has a limited load capacity depending on the number and sizes of bundled cables you'll be using. However, they are usually less expensive than cable assemblies and perform essentially the same function. All this depends on the different types, numbers, and quality of electrical cables, wires, and connectors your company has. Wire harnesses can be useful for a majority of businesses and can help you connect your devices easier.
To help you set up wire harnessing for your office, we can assist you in installing them professionally and within your budget.
Why Is It Important To Outsource Wire Harnessing To A Company Instead of Doing It Myself?
By outsourcing wire harnessing for your workplace, you save yourself valuable time and energy from trying to do it yourself. There are many complicated wires and cables to deal with and if you're not careful, you could risk a workplace accident.
Our team at Euro Solutions provides professional skills and expertise to help your business grow and thrive. We can help you set up wire harnesses without the hassle of dealing with multiple cables and wires. All our services are delivered from an in-house team and we take deep pride in our highest quality products. We want to help your business stay profitable and successful for the foreseeable future!
Optimize your workplace wire harnesses for winter by reaching out to us today!