News
Our Custom Wiring Assembly Technicians Have The Right Certifications | Trust Us With All Your Projects!
May 03 2022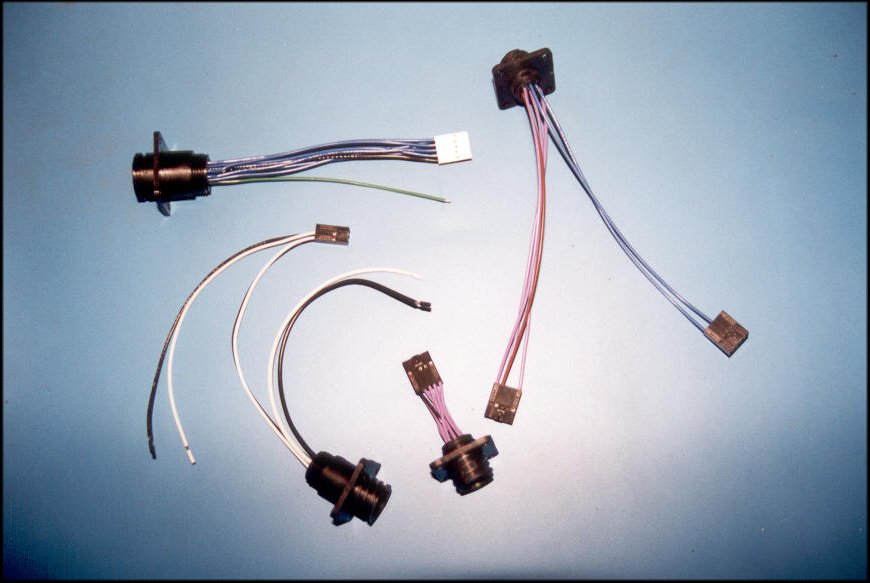 Wire assembly technicians will often be in charge of assembling complicated wiring together for specific applications. They can help set up electrical wiring components in large office buildings and connect them to different rooms. Naturally, such specialized work requires technicians to be fully certified and experienced to handle its responsibilities. With a certified custom wiring technician by your side, you'll have a reliable source for your technical needs.
At Euro Solutions, we provide our clients with
custom wiring harness assembly
and custom ribbon cable assemblies to meet your specific needs and maintain a quality management system. We can assist any project, big or small, by providing meaningful support services to transform your initial concept into a finished project. Our operations mainly consist of producing simple ground wires and complex multi-conductor cable harnesses, to exact specifications and rigorous standard testing.
Our custom wiring assembly technicians are highly trained and certified to deliver effective cable assemblies to help keep your business powered and connected. Contact Euro Solutions now to inquire about our custom wiring services and how our technicians will help your business. To better understand their role, let's break down what they are capable of.


What Are Some Of The Skills That Wire Assembly Technicians Have?
Wire assembly technicians are only as strong and skillful as the other members of the team. One common trait they share is their keen attention paid to detail and quality in their work. Our technicians set up high standards for themselves and there is typically no room for error when assembling a top-quality wiring assembly.
With great skill and detail, also comes the ability of the technician to work with vetted suppliers. If a custom wiring or cable assembly is manufactured with cheap, faulty parts, it can not only fail during operation but ruin its reputation as well. Rather than working with an unsatisfactory supplier who can't deliver on their promises, skilled wire assembly technicians will go the extra mile to vet their suppliers. Great suppliers are trustworthy because they have a secure supply chain and provide only the highest quality parts for every new job.
Quality should be an extremely important matter for your wire assembly technician. They will need to keep a close eye on the entire manufacturing process, identify any potential problems, and apply the right solutions. This ensures small problems don't morph into bigger issues down the road.
Above all else, wire assembly technicians should possess good communication skills. Transparent and clear communication is key in any business relationship and can benefit custom cable assembly projects. They should work with you as often as they can and try to understand your wants and needs for any project. Ensure they can get back to you right away on questions, concerns, and any other vital information without leaving you hanging. Moreover, they should be able to follow any specifications you request and make sure the custom cables function properly in any environment.
Skilled wire assembly technicians can also help maximize your workplace's safety protocols because they're trained and certified.
How Do The Technician's Certifications Maximize My Staff's Safety?
Businesses should always evaluate the professional certifications and credentials of a custom cable assembly manufacturer or wire assembly technician. Although some companies may find this unnecessary, valid certification from a trusted cable assembly manufacturer proves that they work on a set of regulations based on safety, quality, and service. They ultimately exist to protect people from dangerous circumstances and safeguard the wire assembly technician from danger.
Examples of certifications for wire technicians include the Wire Harness Assembly for Operators (WHO), International Standards Organization (ISO), and Wiring Harness Manufacturers Association (WHMA) among other institutions.
The WHO teaches workers about the tools, materials, and processes needed to assemble, inspect and test wire harnesses for practical application. It also includes the safety, engineering documentation, materials, components, and equipment needed to be involved during testing. Meanwhile, manufacturers who are ISO registered have specific protocols in place to protect the quality of their products and services. ISO standards must be followed by technicians in order to maintain the safety and best interests of your client. In addition to some of the certifications we discussed, wire assembly technicians should also follow stringent guidelines and certifications on their environmental impact.
With a fully certified wire assembly technician, they can help ensure your workplace is safe for everyone to use. Relying on such professional help can also help reduce your business's overall costs.
How Can Proper Wire Assembly Reduce My Overall Costs?
Your business can save a lot of time and money by working with the right custom wiring manufacturer or technician. A bad technician may cost you more money to constantly repair or replace electrical wiring that doesn't work. To avoid this from happening, a good wiring assembly technician will get the job done one time and provide only necessary maintenance every few months. Take your time to research which wire assembly technicians and manufacturers are right for you. This helps make sure you won't be wasting time, energy, and money on someone who can't get the work done.
Contact Euro Solutions today to work with one of our reliable wire assembly technicians. Get in touch with us now to receive fully certified service with a reliable supply chain providing high-quality electrical cables.